Our priority is helping you create a beautiful landscape.
Thank you for your interest in Dekorra Products and our extensive line of artificial rock enclosures. We manufacture Mock Rock™ artificial rocks that conceal a variety of unsightly devices found in city, rural, residential and commercial landscapes.
We design our products with specific purposes in mind. You'll see how our expertise provides a quality product and a real solution. From well and septic applications to outdoor lighting and irrigation, we've covered all the possibilities. We'll help you find an artificial rock enclosure to fit perfectly over anything you want to hide.
With a a unique flange design that allows our enclosures to be secured to the ground with stakes, it's no surprise our products have received patents. When they're installed with secure anchors and surrounded by landscaping stone or mulch, it's virtually impossible to distinguish our products from real rock.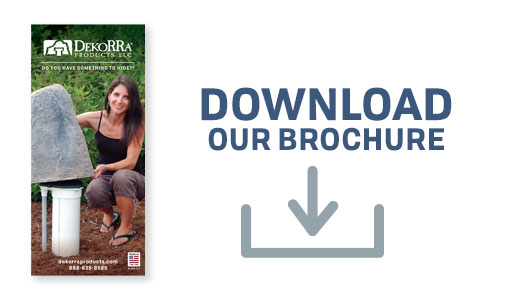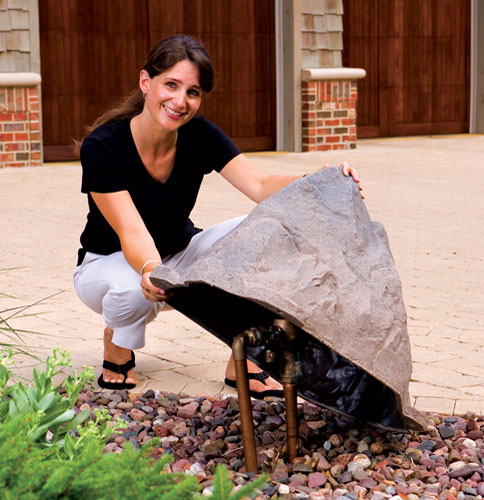 >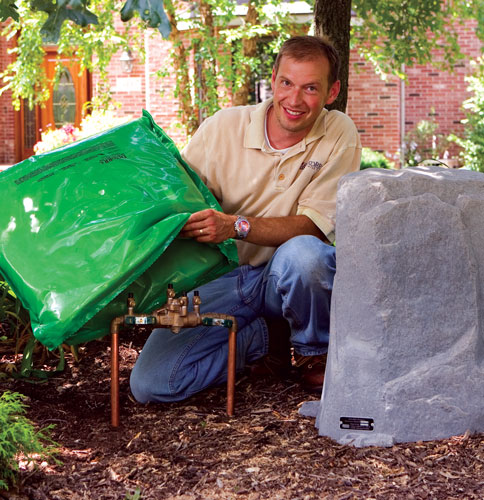 >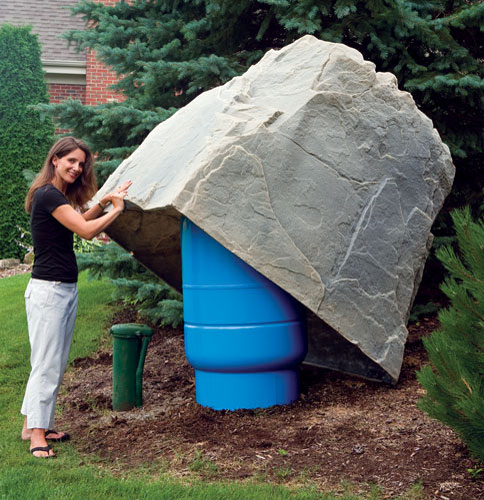 >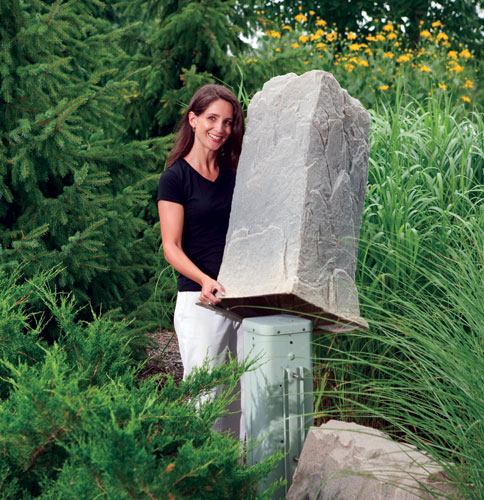 >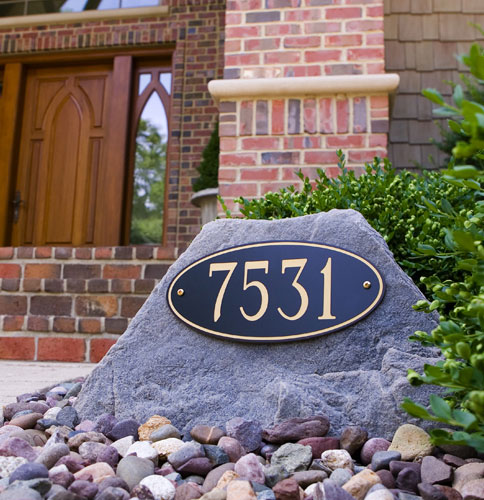 >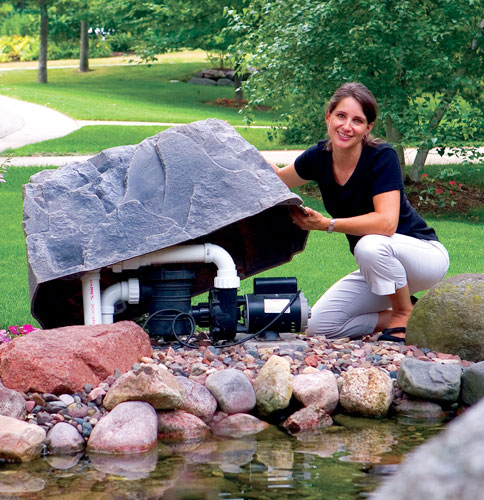 >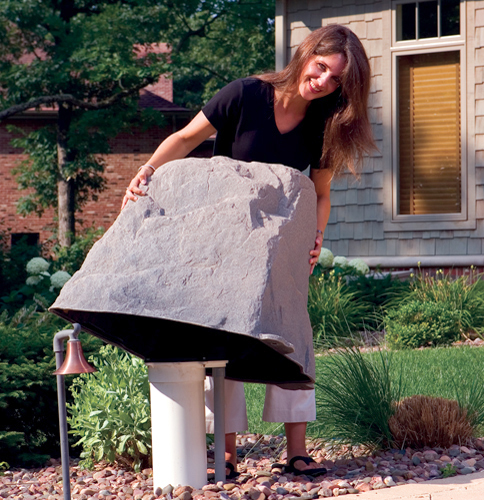 >